Word from the Executive
Head
Karen Mort
Executive Head
Welcome to

École Ruban Vert
It's also my pleasure to introduce myself as the Executive Head of ERV, though many of you will already be aware that I have been working with the school since January of 2018. It is both a privilege and honour to lead the school, enable our students to flourish and achieve beyond our expectations, and I look forward to working with you, their parents, in achieving these important life changing goals.
ERV provides both the pace and challenge to enable our students to attain at the highest level. Students learn how to realise excellent academic and behavioural standards from the onset. Social cohesion is favoured over social control. They learn to take pride in their achievements and to be accountable for what they do, as well as to meet the high expectations we have of them. Colleagues are always available to deliver the learning support and encouragement they may need. Students are aware of the academic honesty expected of them and of the rigorous and necessary assessment protocols.
Finally, we build relationships. Strong professional relationships between students, parents and teaching staff are the partnership for success needed in education. Relationships allow for education to change and adapt to factors such as age and other circumstances that occur during the life of an individual learner. Indeed, in our pursuit of excellence we aim for success, but what we also want to achieve is significance. This is our mission, my team and I.
Welcome to ERV.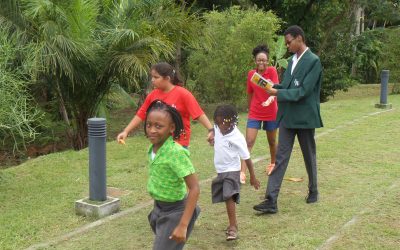 As I write we are concluding our celebration of Bio-diversity Week on our campus and the range of wildlife that surrounds us on a daily basis. Thanks to the enthusiasm of staff and children under the guidance of Mr Packshaw we have enjoyed an investigative hunt of...
read more