Word from the
Head of School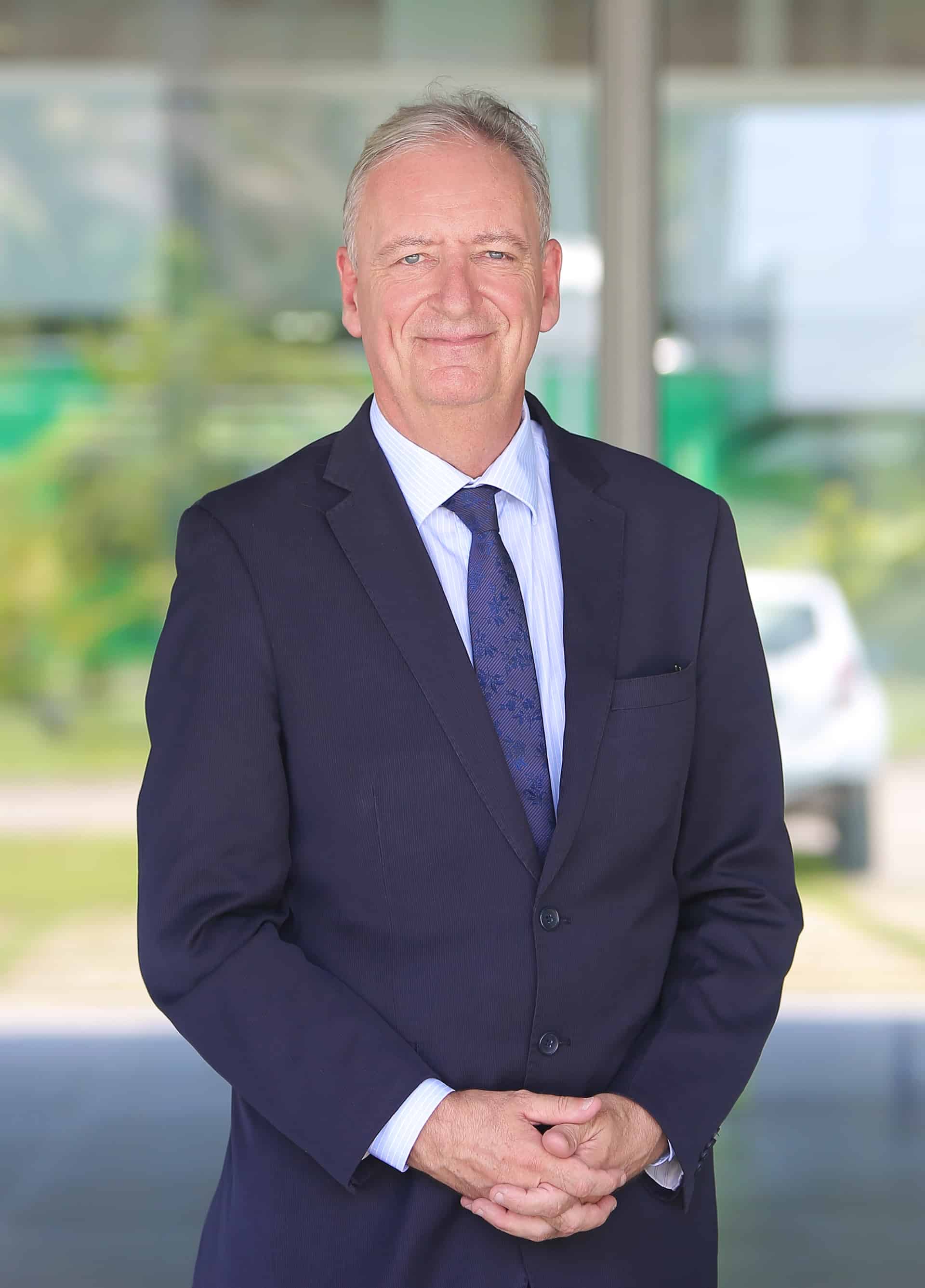 Andrew Hill
Head of School
Welcome to

École Ruban Vert
Dear Parents,
I am proud to introduce you to our school. I believe that ERV is the leading International school in Africa. This judgement is based on what we offer our students. Not only are we a truly bilingual environment but we value the mother tongues of all our students. Indeed, this encourages our students to embrace different cultures and to understand our neighbours. ERV has recently met the challenge of online learning and we embrace technology throughout our curriculum.
At ERV we encourage students to respect each other, themselves and the environment. Our core belief is that the students of today will influence the environment of tomorrow. A unique approach to environmental sustainability, as exemplified by our beautiful campus, is at the forefront of everything we do. We expect our students to make a positive, lifelong contribution to their natural environment.
Staff at ERV are trained to care for the school and for individual students. Our behaviour code is based on positive discipline, on social cohesion and we emphasise how positive behaviour impacts our entire school community, with high expectations for our students, teachers and parents.
ERV has an international curriculum, the International Baccalaureate's Primary Years Programme ( IBPYP) and pre-university Diploma Programme (IBDYP) as well as the International General Certificate of Secondary Education (IGCSE). Our Middle School students study the International Middle Years Curriculum (IMYC). These programmes are recognised worldwide as the highest quality 'badge' of an international education. As an accredited IB school, ERV must maintain the highest standards of teaching and learning … and we do. Thus, we are accredited by three internationally recognized educational bodies, and we are required to maintain and adhere to rigourous standards, through regular inspection. Our IB Diploma programme was re-evaluated and the IB organisation granted a further five years to ERV to offer the Diploma with, according to their May 2020 report, "no cause for concern". Additionally, ERV was accredited in March 2020 by the Council of International Schools. The accreditation involved an 18 month self analysis report which after submission to CIS, resulted in a week long inspection by five accreditation officers appointed by the Council. I am pleased to report that CIS granted ERV accredited status at this our first attempt.  
It is our firm belief that no child is left behind at ERV. We do our utmost to care for each individual and the importance of this family approach to education is at the heart of our school, not only during class time, but also in our extensive after school programme and during community events.
It is my absolute pleasure to welcome you into the heart of our community, to welcome you to this beautiful country, and I look forward to working with you to achieve the best possible learning experience for your children.
Andrew HILL
Dear Members of the Ecole Ruban Vert community, Along with my wife, Adriana, I am really looking forward to settling into living and working with you all in Libreville. I am British, Adriana is Colombian, and we have two children, Gabriella and Robert who are studying...
read more