Word from the
Head of School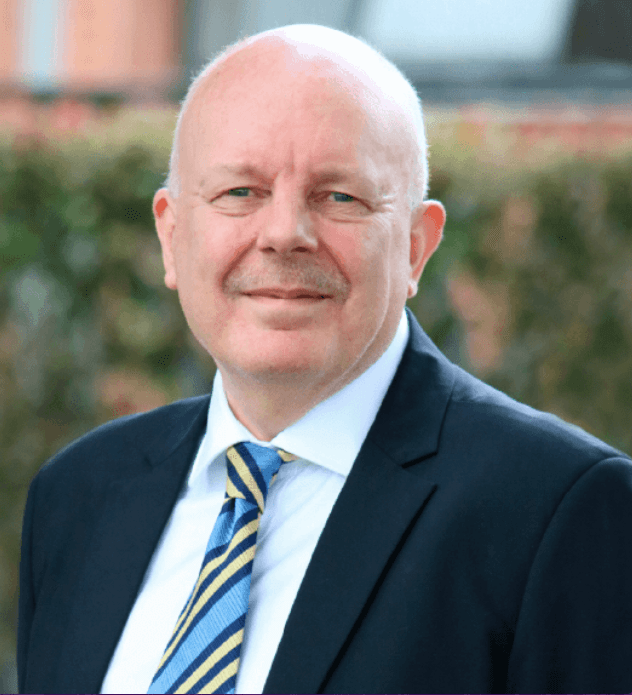 Welcome to

École Ruban Vert
Dear member of the Ecole Ruban Vert – International School of Gabon learning community, dear visitor, welcome to our website.
This is a 21st century school for young people, where they may learn and develop in a safe, friendly, secure environment, and on a truly beautiful green campus. Our mission is to become Africa's most enterprising school, leading the way in the protection of the environment, sustainable development and innovation. Our vision is to provide a legacy promoting the eternal values of open-mindedness, tolerance and respect for others thus providing a model for future generations in Gabon, Africa and the world. As such, we provide an exciting platform for the highest levels of achievement in first class facilities. 
I am proud to introduce you to our school. At ERV we are focused on learning so that our graduates can be confident, proud and respected citizens as they progress through life's rich challenges. From an early age children learn through the lens of the International Baccalaureate Learner Profile as complemented by the Round Square IDEALS and progress through the IB Primary Years Programme (PYP), Cambridge IGCSEs and the IB Diploma Programme (DP). 
ERV is Council of International Schools (CIS) accredited, it has been successfully re-evaluated by the International Baccalaureate and our global academic standing is further identified by referencing PISA standards via the Australian Council for Educational Research International Schools Assessment (ACER ISA). All in all, we guarantee world class standards for all members of our community.
It is, of course, fundamental that each and every one of our ERV students is taught to celebrate their personality, their individuality, their local, their regional and their global identities. ERV students are socially and technologically adept. They are also bilingual if not multilingual, they appreciate their culture, they are skilled in critical analysis as demonstrated for example at the Model United Nations, and they value the quality of life and their responsibilities. 
Our employees are trained to care for and protect individual students. Our behaviour code is based on positive discipline and social cohesion emphasising how positive behaviour impacts our school community and communities beyond. We therefore share high expectations for all of our students, parents, teachers and support staff.
It is my pleasure to welcome you into the heart of our ERV community and to welcome you to this beautiful country and its people. 
We work for Ecole Ruban Vert – International School of Gabon students. All of them.
Jeff Shaw
ERV was delighted to receive a delegation of dignitaries from the Commonwealth in school. The guests included a representative from the Ministry of Foreign Affairs; Mr Linford ANDREWS, Conseiller et Chef de Département Section Appui Electoral (Chef de Délégation) ;...
read more