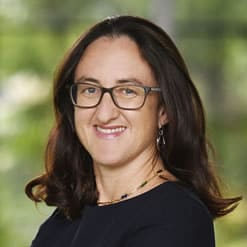 Marta Joyce Essinki
Head of School
Our Head of School, Marta Joyce Essinki, joined ERV in 2018.
Mrs Essinki is an Oxford University graduate in Modern History and Languages, with an MSc. in Educational Leadership.
She has over twenty years' experience as an educator and leader for curriculum programmes from Early Years to the IB Diploma, in the UK, Europe and Africa.
Mrs Essinki is passionate about personalised learning, and the impact that positive school experiences have on the lives and futures of each of our students.
Mrs Essinki loves the outdoors and makes great use of the ERV campus for running and nature-spotting.