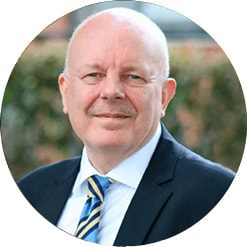 Mr. Jeff Shaw, our Head of School, is delighted to be with us at Ecole Ruban Vert. 
Having embarked on a teaching career in a high achieving school in his hometown of Wolverhampton in the UK, Mr Shaw has successfully held leadership positions in a number of countries with headships in bilingual schools focused on UK and IB education in Germany, China and Colombia. Mr. Shaw has been a Chartered Geographer and Fellow of the Royal Geographical Society in London, and he has also worked as an accreditation officer with the Council of International Schools.
Mr. Shaw's wife, Adriana, has worked with him in education and their two children are studying at universities in the UK. Together, they share a passion for languages, travel, the arts and sport. They have a family home in Germany and maintain close links with their extended families in the UK and Colombia.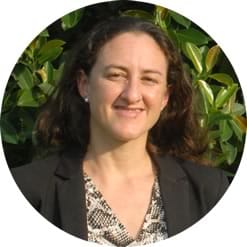 Marta Essinki
Deputy Head
Our Deputy Head, Marta Essinki, has been at ERV since 2018. Marta has been an educator in schools in England, Europe and in Africa, and has experience of leading curriculum programmes from Early Years to Year 13. Marta loves the challenges of establishing teams and systems to maximise learning experiences for all.  She has an interest in positive school culture, feedback & assessment, and multilingual learning, and is a qualified classroom observer and language examiner. 
Marta's first language is English, and we are fortunate that she is fluent in French and Italian, and also speaks some Spanish and German.
Marta holds a Bachelor's and Master's degree from Oxford University in Modern Languages & History, and is currently taking a second Master's in Educational Leadership and Management.
Since being in Gabon, Marta has discovered the joys of running in tropical weather (now at ERV's newly-opened stadium), and has taken part in two Marathon du Gabon events.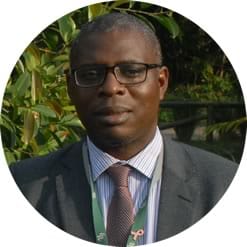 Yves started his career with Rio Tinto, in early 2000 before joining Trafalgar Management services in the city of London in 2007 as a French Accountant. He later worked for American IT firm Serena Software before joining a fortune 500, Prudential Financials US in 2010, as Treasurer for Client Accounting, with a portfolio of clients including Pfizer, Goldman Sachs, JP Morgan, Coca Cola.
In 2013, he decided to move into the education sector and joined the very first Academy in the UK, Capital City Academy, as Finance Officer. In 2015, Yves moved to South Hampstead High School for Girls, one of the top British schools as Administrative and Finance Manager. 
Yves joined ERV in January 2018, bringing his extensive experience to the school. He is married and has two boys who are students at ERV. He is a keen cyclist and enjoys nature. Yves has a BSc degree in Economics Sciences, and is a Chartered Certified Accountant.