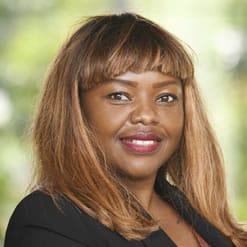 Juliet Mutua
Early Years Coordinator
Our Early Years Coordinator, Juliet Mutua, joined ERV in 2020. Ms Mutua holds a Bachelor of Education, a Certificate in Child Therapy, and Post Graduate Diploma in Montessori Teaching.Ms Mutua has worked in leading international schools in Kenya, with a wealth of experience in teaching and leading Early Years.Ms Mutua believes that every child is unique, and that their psychosocial needs must be promoted and protected at all times for happy and healthy development.Ms Mutua, an avid jogger, is passionate about health and wellness.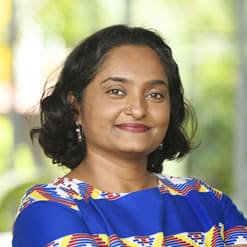 Veena Nambiar
IB PYP Coordinator
Our IB PYP Coordinator, Veena Nambiar, joined ERV in 2020. Ms. Nambiar has a Masters in Advanced Teaching and a Post Graduate Diploma in International Education. She is a passionate teacher with over a decade of PYP experience. Her philosophy of education aligns with the vision of ERV and the ethos of the IB, in that she strives to encourage and prepare students for the real world by imbibing in them 21st century skills – critical thinking, problem solving and innovation towards attainment of a sustainable future for all. Ms Nambiar is committed to the development of the IB PYP at ERV.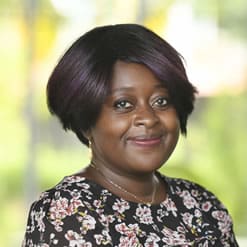 Larissa Ndong
Head of Pastoral Secondary/ Middle School Coordinator
Our Secondary Coordinator, Larissa Ndong, joined the ERV team in 2019 with the strong belief that a happy learner in a dynamic environment is the cornerstone of success. Ms Ndong holds a Master's degree in Comparative Literature and a Master's degree in Communication. She has been teaching the International Baccalaureate Language and Literature programme for several years. Passionate about literature, she is also an author of children's books which she publishes under the name of Dianga, her maiden name.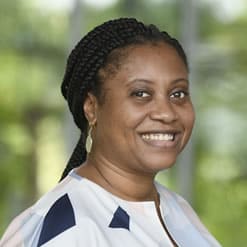 Natalie Coley
International GCSE Coordinator
Our International GCSE Coordinator, Natalie Coley, joined ERV in 2019. She has a Master's Degree in Education and almost a decade of teaching and leadership experience in international schools. Ms Coley has a passion for providing students with the skills that will allow them to become forward, global minded thinkers, who can think critically and speak confidently. When she is not at work, Ms Coley likes to read, take long walks and spend time with her family.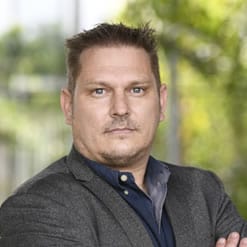 Richard Welford
IBDP Coordinator & Faculty Lead PE
Our IBDP and CAS Coordinator, Richard Welford, joined ERV in 2017, and has coordinated the IBDP from early 2019 overseeing 100% pass rate each year. In 2021, his CAS group won the award of Outstanding Service Project Award in Africa for their work on sustainability. Mr Welford is keen on promoting health and fitness alongside our rigorous academic programmes. He is passionate about wildlife and nature and can often be found hiking in Gabon's beautiful rainforests.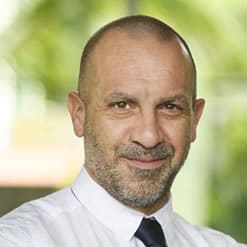 Giovanni Sorana
Faculty Lead Arts
Our Faculty Lead Arts, Giovanni Sorana, joined ERV in 2020. He has a Master's Degree in Piano Performance and multiple qualifications in Music Pedagogy, Choir, Piano and Music Theory. He has extensive teaching experience and has served in schools in India, Egypt, Ethiopia and China, while as an interpreter he performed in Italy, France, Greece, and has given workshops in universities in Russia and the US. Mr Sorana firmly believes that music has the power to foster open-mindedness and to develop empathy and respect in human relations. He enjoys cooking and spending time with his daughter.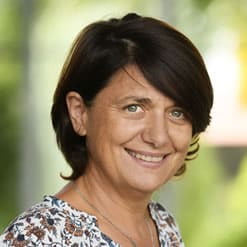 Catherine Gilot
Faculty Lead Languages
Our Faculty Lead Languages, Catherine Gilot, has been at ERV since January 2019. She has a Master's degree in Didactique des Langues et Cultures and enjoys nothing better than working in a highly diverse community where all international cultures are celebrated. Ms Gilot is a strong believer in giving every student the opportunity to thrive in a secure and stimulating environment. She embraces ERV's vision, and in her role as Faculty Lead Languages aspires to contribute towards excellent practice in the learning and teaching of multilingualism by all ERV educators.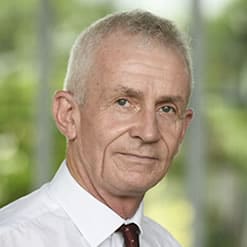 Benedict Tucker
Faculty Lead Mathematics
Our Faculty Lead Mathematics, Benedict Tucker, joined ERV in 2017. He has taught in international schools for over thirty years and spent five years as a Maths HL Assistant Examiner for the IBO. His driving motivation is to make Mathematics relevant and meaningful in the classroom, to connect with students' interests. He dearly loves working in Africa and hopes his wife and teenage son will one day be able to join him here.