Connecting to
communities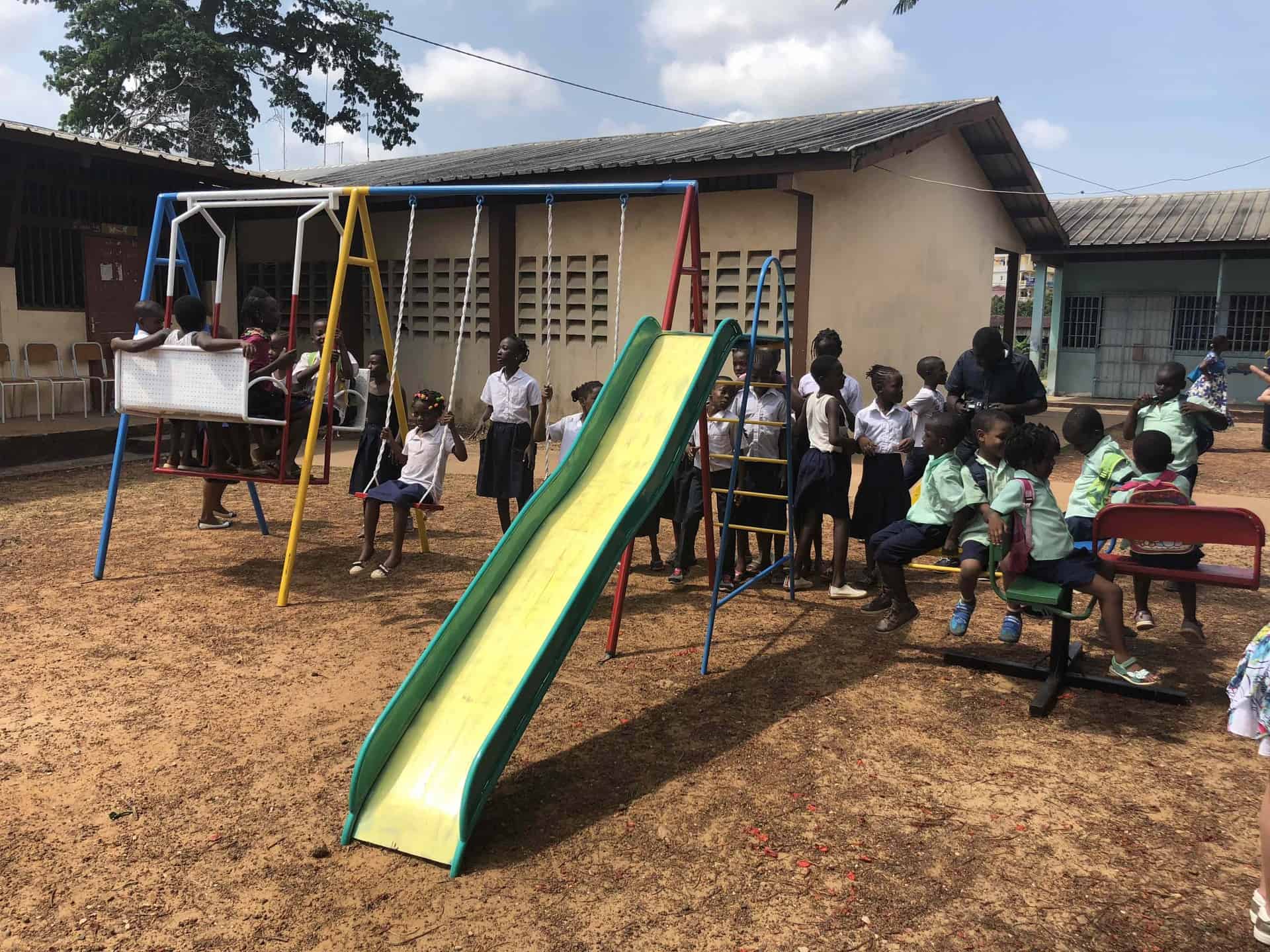 The Community Service Program at ERV has been designed to foster in our students a spirit of responsibility, creativity, citizenship and social responsibility and for them to serve as role models in a global society.
The program is important to help students develop the values of integrity, service and respect for individual differences. It offers students the opportunity to learn about and volunteer with different institutions and Non-Governmental Organisations working in Gabon.
Students are encouraged to develop their own project and to be active agents of change for issues. Students of the community service club organize fundraising events to raise funds and to help people in needs such as orphans, kids who are sick and public schools.
We went to several places and donated various items such as mattresses for les petits anges de Dieu, clothes for la maison d'Alice, foods for micone orphanage, pads for the girls in Lycee Leon Mba, playground for l'ecole publique d'Akebe 1 and toys for micone orphanage.
We also spent time with orphans, read stories to children with cancer, created a Library in gros bouquet IV. Moreover, we donated 30 first baby kit on Mother's day to the mothers who delivered on Mother's day at Jeanne Ebori.
We also renovated the public school of Glass. We installed 30 fans, fixed the floor, put a playground, put educational posters and placed a garden so that the children will learn how to plant seeds and will even eat and later sell the food that they grow!
"Feel, Imagine, Act and Share"